Welcome to Different Way of Photography
Nude Photography is the most sincere art form. Welcome to the home of SINCERE PHOTOGRAPHY. My name is Mark Marek and I compiled this website for all of you who love Nude Photography and appreciate the fine art photography in conjunction with a beautiful female form. What you are about to experience is the finest of black and white and color fine art nudes, erotic nude photography, artistic nudes and classical figure photographs. I also have to confess to a thing for erotic fetish artwork and dark gothic photographyall of which can be found on my site. My work has been called extreme but tasteful, deviant but pleasing, disturbing but attractive and has been both hated to love and loved to hate by artists and non artists alike.
Nude photos and erotic images on this website are strictly for mature audiences only. If you are not 18 years of age or over, you must LEAVE NOW !!!
What I do NOT do in Nude Photography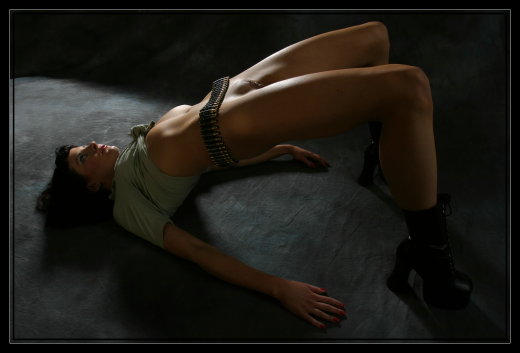 Let's get the obvious out of the way first. I do not do:
cheesy undressing – I think the whole "tease" thing gets clichéd  quickly, has fewer possibilities, and comes across as boring
unnatural posing – no untasteful spreading or any common porn poses
"I'm so horny" facial expressions – WTF?
clownish make ups – I prefer my models natural, with little or no make up at all
Slutty pictures – I do not degrade women in my photographs – I pay homage to their beauty. Woman is a mother, a goddess, the embodiment of beauty and that's exactly how I picture it
Passionless quickly done shooting of hundreds of pictures to fool you with the impression of getting hundreds of new pictures every day. You will not get this flip-book approach from me. There's quality before quantity on my site
The Real Deal in Nude Photography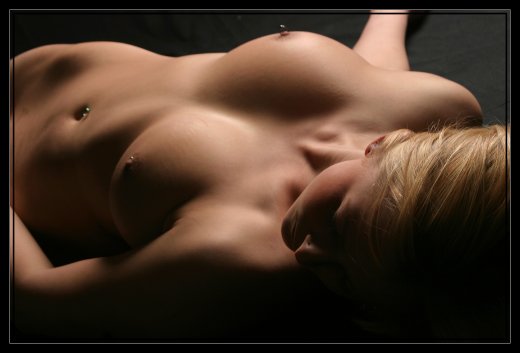 Models on this website are real. They are young and attractive and are always presented as they are. I do not change my models' look with any post production. I do not use expensive photoshop plug-ins to smooth their skin nor use any other means to cheat you with fake appearances. Unlike most other adult websites, I do not have a team of photo retouchers turning my models into perfect porcelain skin dolls removing small "imperfections". To me – it's these imperfections that make them unique and real. And that's exactly how these girls are presented to you. If you see a blemish, stretch marks or pimples or pimples on their skin, it's because it was there when a picture was taken. All you can find on my website is real. NO LIES – period.
Personalities in Nude Photography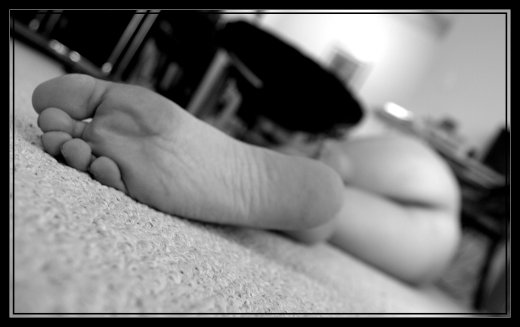 My models have personalities of their own. I do not change them in any way. While most of them are natural without any body modifications, I also shoot girls that have tattoos and piercings, some have hairy armpits, some wear dreads – they are the way they are and all these are part of their personalities and their personalities remain unchanged throughout the pictures. My models are beautiful, strong women who have no need for a masquerade with the use of a make up artist or a plastic surgeon. You will not find any silicone here (after all, it's meant to be beautiful and tasteful none of which can be appointed to fake boobs – besides, I find fake b(o)(o)bies just plain gross).
My models are beautiful and natural young women with strong charisma. In my pictures they are who they are – they do not pretend to be anyone else. If you're tired of every girl looking like a porn star then enjoy the lyricism of nude body presented to you through my photographs. You'll know the difference when you see it !!!
Intimacy in Nude Photography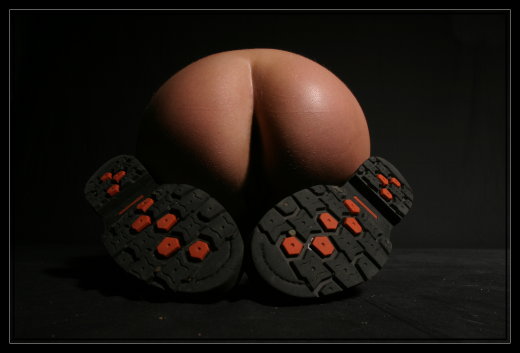 My models will give you their soul through my photographs. You will feel an intimacy with them as they allow you to see them nude. They will not be hiding behind he mask of an alter ego with any clothing. Clothing is a creation of an identity that you want people to see you as. When clothing is removed, you get more of a sense of who the person is rather than who they want you to see them as.
God made Adam and Eve in the nude. The Devil told them they were naked and needed clothes! Nude photography on this website will give them back to you without clothes. Animal skins are for being outdoors in winter!