Finding Nude Photography Models
One of the biggest challenges start-up photographers face is finding good models who are interested in sharing the artistic visions of nude photography. I know how frustrating it can be because I was a start up photographer myself at some point of time and also I faced the same problem having no clue how to get the ball rolling in doing nude photography studies and test shots to develop that area without looking like an idiot hitting up on girls in bars or lurking around the streets throwing out my business cards to who or whatever. It's like a vicious circle – you need a portfolio to show them what you can do, but you don't have the cash to start off with… and it goes round and round.
So where do you begin?
I'm going to assume the obvious – you have sincere interest and passion for nude photography, you believe you have the vision and want to express yourself with the most sincere of all art forms – nude photography. Once you posses the above, then you have all you need, the rest will come one way or another, however I will share different approaches that I have tried in the past – some worked, some didn't – to help you find talent for nude photography.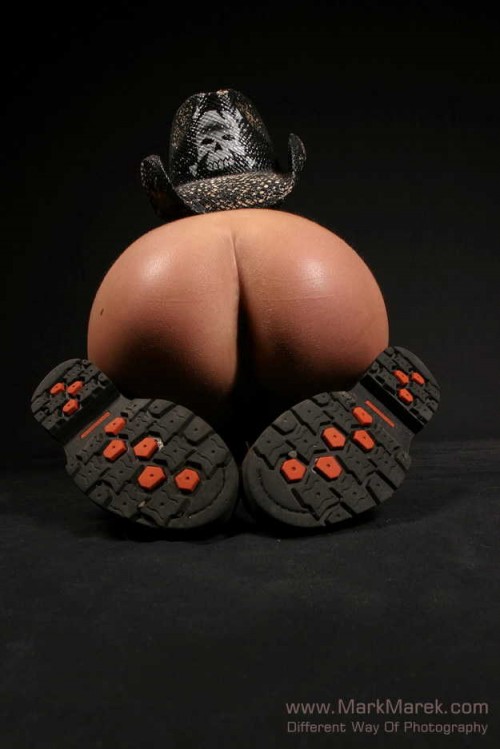 Create a Website
To get started, I recommend setting up your own personal nude photography website. Well, it might not have any nude pictures in it from the beginning, but having an online presence takes your work to millions of possible viewers around the world, so do not miss on this enormous venue. Take whatever photographs you have – even if you don't have any with models in it – put up your architecture photos, nature photos, animal photos – everything that shows your skills as a photographer.
To give your site enough credibility, refrain from using free hosts and get yourself your own domain name. It costs less that $10 per year and with $8 a month for basic hosting your work will be available 24/7 to billions of people around the globe.
My website has been the greatest source of new models for my nude photography projects for me. Girls either stumbled upon it themselves or someone who knew them saw my website, liked the work and told the girls about it. I consider photographer's own website be the most important part of their talent scouting mechanism. It's always worked the best for me.
Online Portfolios
If you don't have a website yet, create an online portfolio on any of numerous modeling websites so you have at least some online presence. This option is advisable even if you already have the website. Creating a portfolio on a modeling site will allow you to network with many models who look for photographers to help them start up. Yes – just as there are photographers who are looking for ways to start up in photography, so there are models who are looking start up in modeling. These modeling websites are designated to connect photographers who are looking for models to pose for them with models who are looking for photographers to take picture of them. While majority of start up models will be a little reserved when it comes to nude photography, chances are fair that amongst hundreds of available models you will find a handful of girls who also understand the beauty of nude female form and will love to offer their beautiful curves to your camera.
One Model Place.com is the largest on line database of photographers and models from all over the world. I tried it once, but I didn't like it so I left. It is free for models, but is paid for photographers. It wasn't worth the money for me, however it is the largest online community of models and photographers with advanced features and is frequently used by pros in photography business, which makes it a good place to start.
Model Mayhem.com is a chic, trendy site, which has grown rapidly since its launch. It also has a large database of photographers and models, many of whom were originally part of OneModelPlace (who left there for a more relaxed environment). It is free to join and has busy forum boards often discussing topics photographers of any level would find helpful.
Net-Model.com also offers free portfolios with an option to upgrade, however, it doesn't receive much traffic I know of, so I would only go for free account there.
At this time I have to confess that even though I do have an account on most of numerous free modeling websites, I myself have never set up a photo shoot with any "internet models" whom I would meet on any of these sites. I know that many photographers have had great results networking with models from these types of sites; however, there are also many models who simply woke up one morning and decided they were going to be models. They opened profiles on these sites (it's free for them to do so) and have called themselves models since. They have no real commitment nor sincere interest to pursue modeling with dedication, so it's probable that many shoots you set up with these "internet models" will result in no-shows. I prevented myself from this ever happening to me, so I have never used this option to find models for my nude photography. Either way – this option does exist, works well for many photographers and I would suggest that you try to explore it to see if it works for you or not and take it from there.
Classifieds
Another great venue that was effective for me are independent magazines. Here in Edmonton we have a few, such as Vue Weekly as well as SEE Magazine, both of which offer very reasonably priced classified ads. SEE magazine even has a "Casting Calls" section, and because not many people use those for scouting models, my ad is usually the only one. An ad of up to 16 words costs $6.50/week, with 3 weeks free if you purchase 10 weeks in advance. Overall, I can get over 3 months of advertising for a little over $70. You should look for something similar in your area. Most towns have many small magazines about music, clubbing, etc., and these offer inexpensive advertising. Go ahead and check with such magazines in your area to find out their rates for classified ads. I bet their fees are affordable and these mags are often read by the group of people you want to target. It is a great way to find great first time models for nude photography.
Universities
I've found that one of the best recourses for nude photography models are colleges and universities. There are always students looking to earn extra money, but from my experience, many university age girls would do nude modeling just because it fulfils their fantasy. Women like to be the center of attention and most do want to have nice pictures of them taken.
There are several ways to post a nude photography ad at colleges and universities; for example, make a 5×7 print, a showcase of your work, something that is edgy, but not explicit, walk onto any campus and post it on their board along with your business card. Or print a sheet with a simple description on your artistic vision, and include a link to your website, so they can take a look at your work, and you should get many replies.
You can also post your nude photography ad on bulletin boards just inside dorm lobbies. Some dorm lobbies are locked, but students come and go regularly, so just ask someone to post it for you. Get a box of thumbtacks, so you can make it easy for yourself or someone posting them for you. If there are no dorms, as is the case for junior colleges, locate the career center and post them there. Give it a try and I believe like me, you'll find universities and colleges to be a great source of models for nude photography.
Personal Approach
I've always been too shy to approach potential models directly, but I've spoken with many photographers who approach models at the mall, in clubs, working out, etc. Their advice is not to agonize over it, just do it, but be prepared and have a small portfolio of 10 to 12 4×6 images on you. This size fits in a pocket of your jacket so just keep it in there so it's available whenever you spot someone who looks like the girl. Keep extra business cards in the portfolio, and make sure your website is listed on your cards.
Being able to demonstrate your work will eliminate concerns models may have about your legitimacy – hence portfolio. If you need an icebreaker, some photographers use phrases that work, for example: "I'd like to test new lights, but my wife will kill me if she has to pose for me ONE MORE TIME!" Another told me that if he has his wife or his daughters with him, he'd get them to ask: "Excuse me, my husband/father is a photographer and I bet you would be a great model for him." These are just a couple of ideas that have worked. I myself wouldn't be able to do it and have never done so, but many nude photographers have had great success with it.
Another approach that takes less of your time, energy, and worry is walking up to a potential model and giving her a card that says something along the lines of "I do photography and I like your look. My website URL is www.awesomewebsite.com. Please take a look at my work, and call me if you're interested in modeling." This method may work well for those photographers who just can't bring themselves to talking to a beautiful woman they don't know. Handing out small cards and taking off can do it. But I'm not sure what the success rate is when it comes to such approach.
Art Classes
Art classes can also be productive for finding and approaching nude photography models. Everyday girls who pose for pencil or charcoal drawings certainly won't find it hard to consider being photographed. Or you could post ads for models on the bulletin boards in these types of classes. I only tried this option once and got a really good model this way.
For me, having my own website is by far the most effective way to recruit nude photography models, but with the affordability of online portfolios and classifieds, and the accessibility of various personal approaches and universities, finding nude photography models will be possible for any start-up photographer.